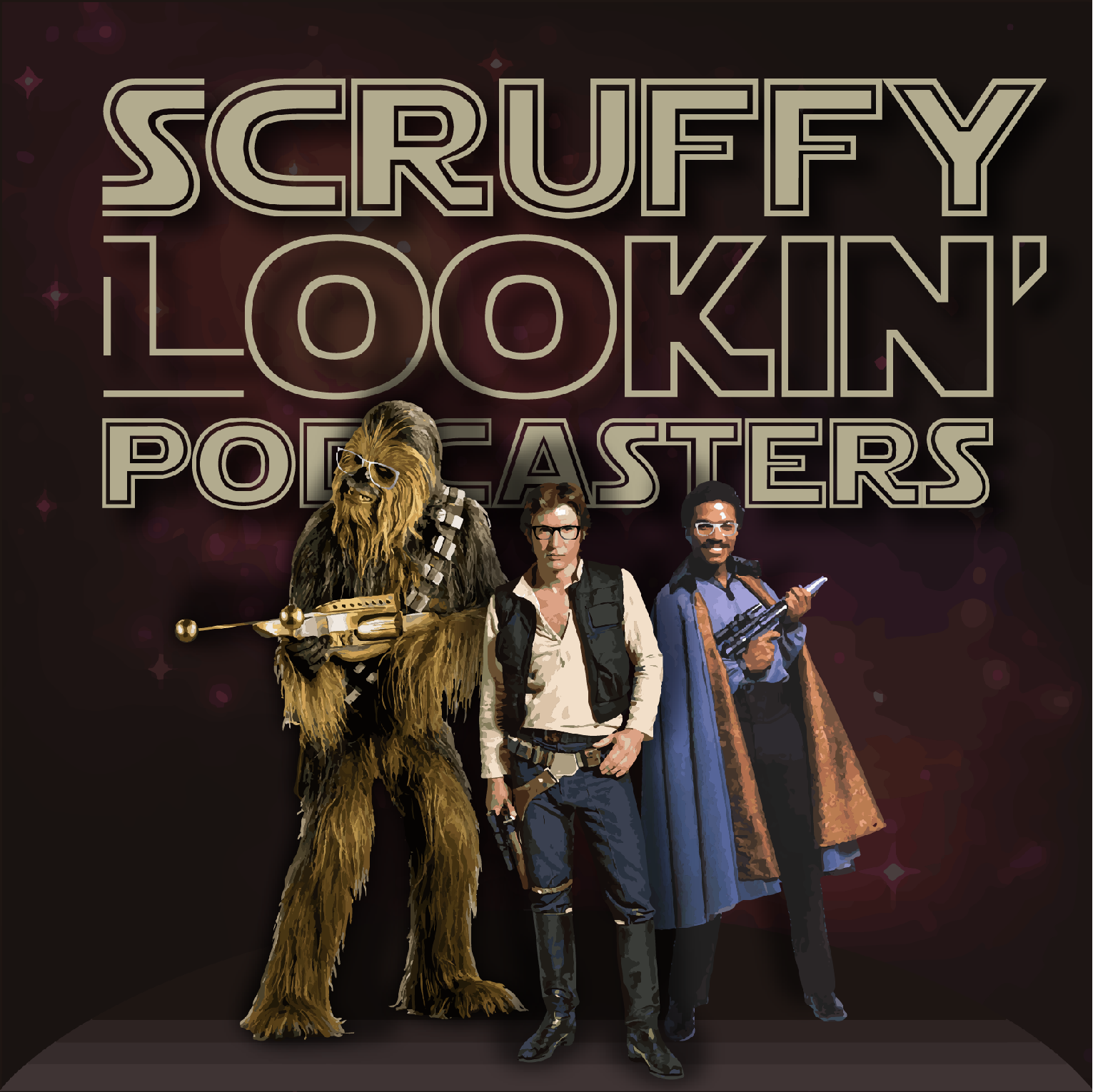 Special guest: Claire Regan!
How we all met at celebration

Female heroines in Star wars

Favorite movie/character

@clairemayregan
NEWS:
The Last Jedi
Lots more Trailer opinions!

Supremacy seen a lot!

Lizard head!

And more!

Andy Serkis speaks to IGN
Han Solo
More Ron Howard pics

 

Swimming ink? Kind of symmetrical? Definite center to it

Blue door

Tag and Bink pic? Bright lit tie fighter in background?
Rebels
Part 1 and 2: Heroes of Mandalore
Email us questions to be read on the podcast at:
scruffypodcasters@gmail.com
If you like us, feel free to leave a 5 star review on iTunes!
If you like the intro/outro music check the Fogcutters out at:
http://www.thefogcutters.com/
Artwork by Chrystine Muncherian:
https://www.behance.net/cmuncherian
Follow us on Twitter!
Scruffy Looking Podcasters: @ScruffyPodcast
Ed: @ScruffyEdB 
James: @hebert207
Kev: @kpg1974
Now part of the Radio Free Podcasting Network:
https://www.radiofreepodcasting.com/