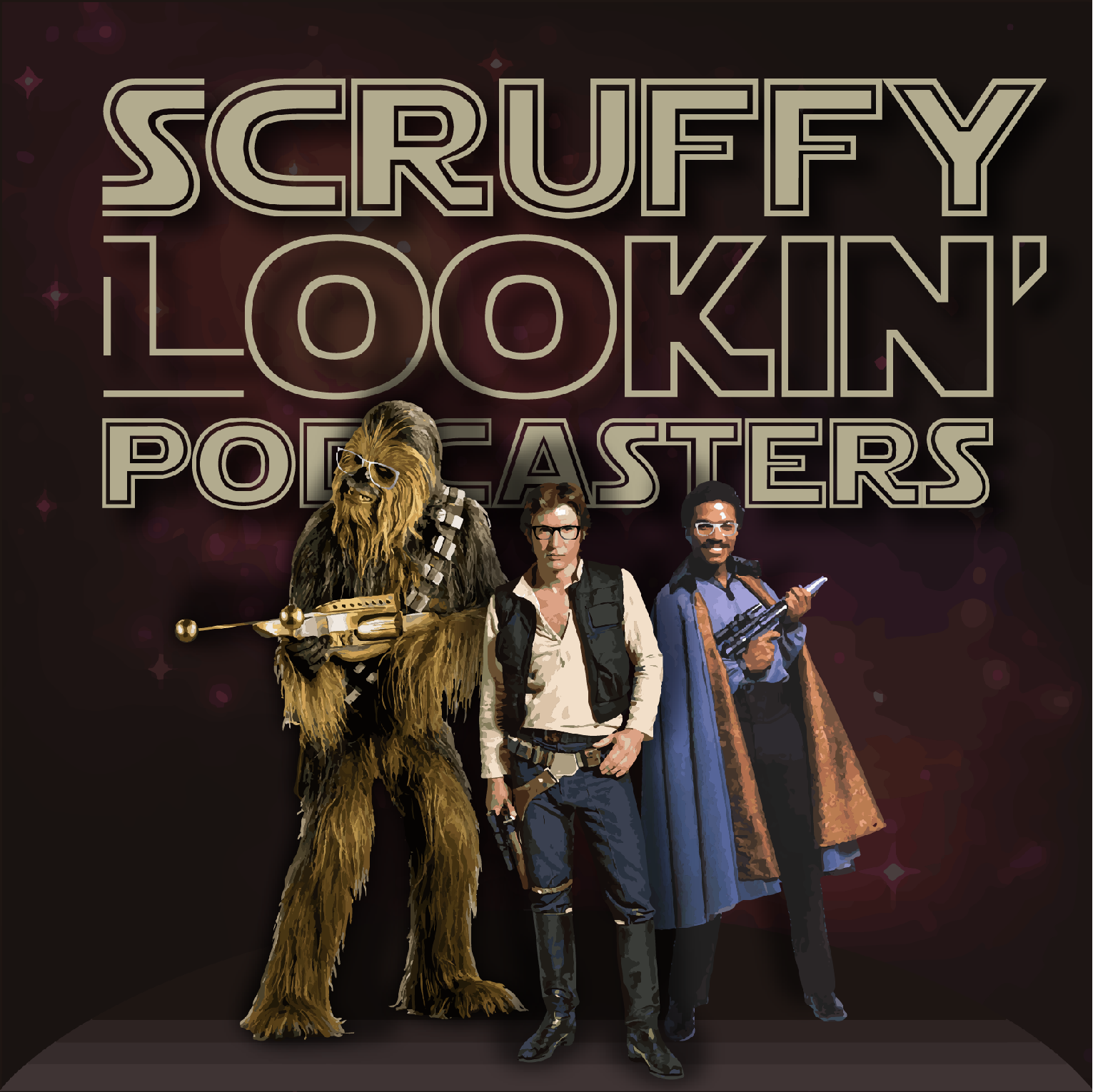 James and Ed discuss their new Star Wars loot and this week's Star Wars news with some book talk!
Han Solo
Wrapped filming. Title announced! SOLO.. a star wars story
The Last Jedi
New photo of vice admiral Holdo
Rebels
Part 1 & 2 In the Name of the Rebellion

What we liked and disliked… Saw is back!
Other
BF2 one player campaign trailer

EA shuts down Visceral studios

DJ marvel comic to be released in January
Outro music info:
Artist: Palette-Swap Ninja
Download the full album for free at http://paletteswapninja.com "A Day in the Life of Red Five" is track 13 of "Princess Leia's Stolen Death Star Plans," a Star Wars/Beatles fan tribute from Palette-Swap Ninja.
Email us at:
scruffypodcasters@gmail.com
If you like us, feel free to leave a 5 star review on iTunes!
If you like the intro/outro music check the Fogcutters out at:
http://www.thefogcutters.com/
Artwork by Chrystine Muncherian:
https://www.behance.net/cmuncherian
Follow us on Twitter!
Scruffy Looking Podcasters: @ScruffyPodcast
Ed: @ScruffyEdB 
James: @hebert207
Kev: @kpg1974
Now part of the Radio Free Podcasting Network:
https://www.radiofreepodcasting.com/