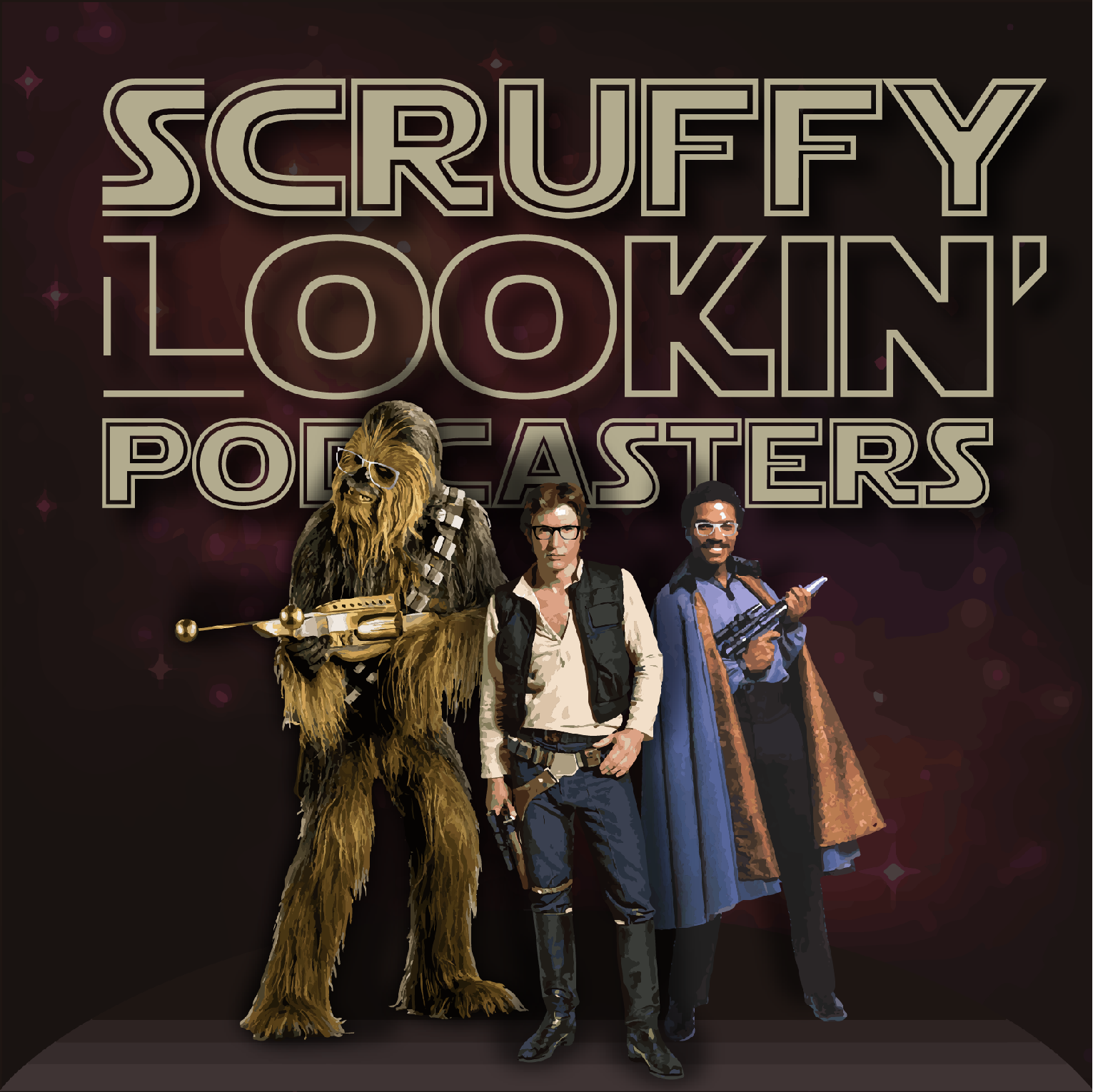 The guys are back fully staffed!
"Are You Kidding Me" - kev's turn
The Last Jedi
Luke in the falcon!

Snoke's throne room in full

Rey looking pissed..

New Creature infro from Neil Scanlan on interview with Empire
Kathleen kennedy interview on SW show
Solo
Thandie Newton comments on director change
Rebels
Change how we do it, spoiler free review 
2 new Episodes

Kindred

Crawler Commanders
Other
Disney to buy big portion of 20

th

century fox
BOOK REVIEW
Scruffy EMAILS!
- Emails from Wayne, Andy, and Jason!
Email us at:
scruffypodcasters@gmail.com
If you like us, feel free to leave a 5 star review on iTunes!
If you like the intro/outro music check the Fogcutters out at:
http://www.thefogcutters.com/
Artwork by Chrystine Muncherian:
https://www.behance.net/cmuncherian
Follow us on Twitter!
Scruffy Looking Podcasters: @ScruffyPodcast
Ed: @ScruffyEdB 
James: @hebert207
Kev: @kpg1974
Now part of the Radio Free Podcasting Network:
https://www.radiofreepodcasting.com/