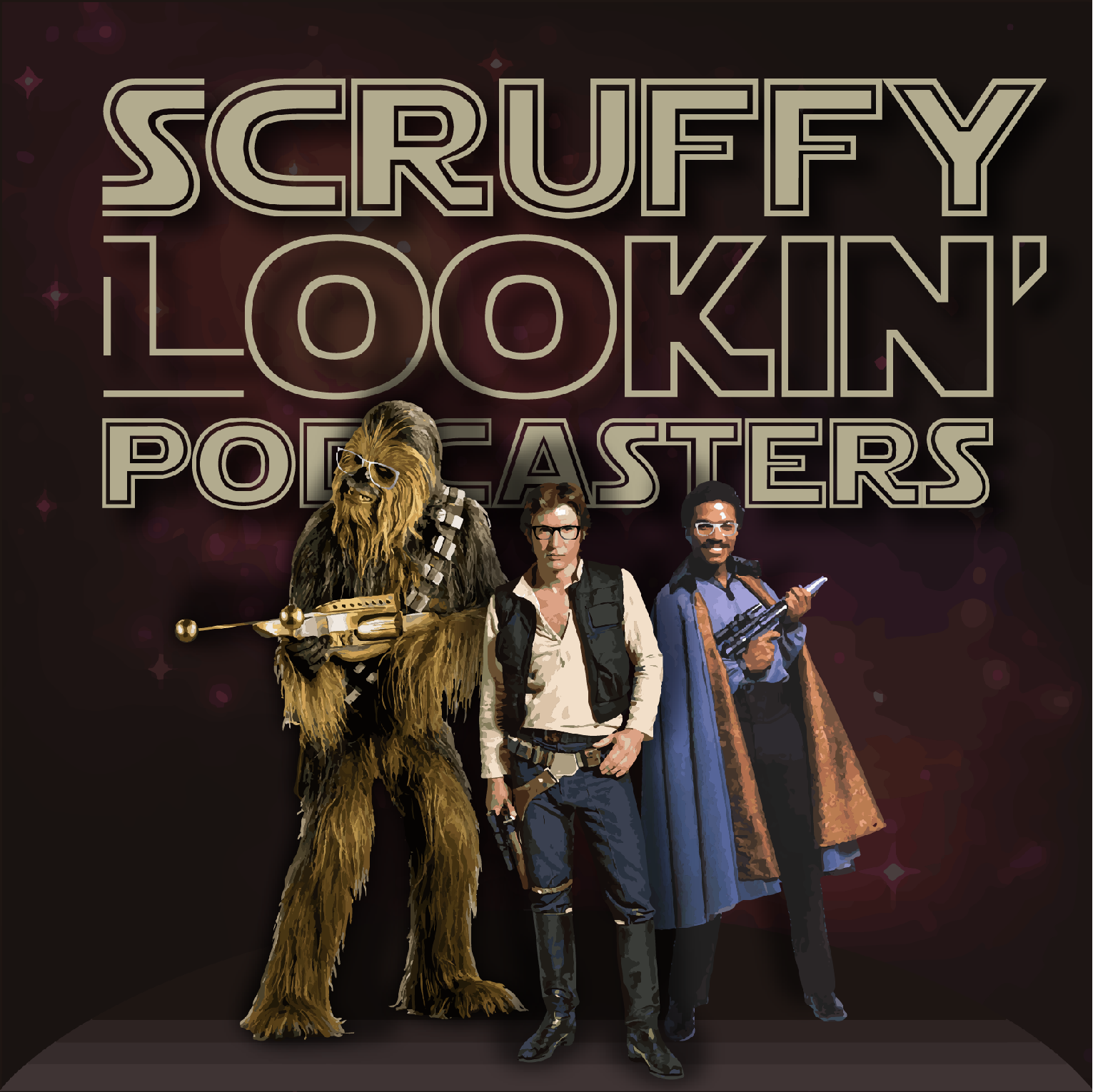 Special Guest: Our fearless leader Patrick Bonfrisco!
How he got into podcasting

How he got into Star Wars

His Favorite SW Character
Segment: Are you kidding me? EA/Reddit BF2 failure DOWNVOTES!
NEWS
- Discussion of the Rian Johnson TRILOGY
- Discuss the announced 2019 TV SERIES
- Thrawn Comic
- Padme young adult novel
Sadly emails have been pushed to next week due to time contraints.
Email us at:
scruffypodcasters@gmail.com
If you like us, feel free to leave a 5 star review on iTunes!
If you like the intro/outro music check the Fogcutters out at:
http://www.thefogcutters.com/
Artwork by Chrystine Muncherian:
https://www.behance.net/cmuncherian
Follow us on Twitter!
Scruffy Looking Podcasters: @ScruffyPodcast
Ed: @ScruffyEdB 
James: @hebert207
Kev: @kpg1974
Patrick:
twitter: @bonfrisco
IG: patricktalkstoomuch
Now part of the Radio Free Podcasting Network:
https://www.radiofreepodcasting.com/