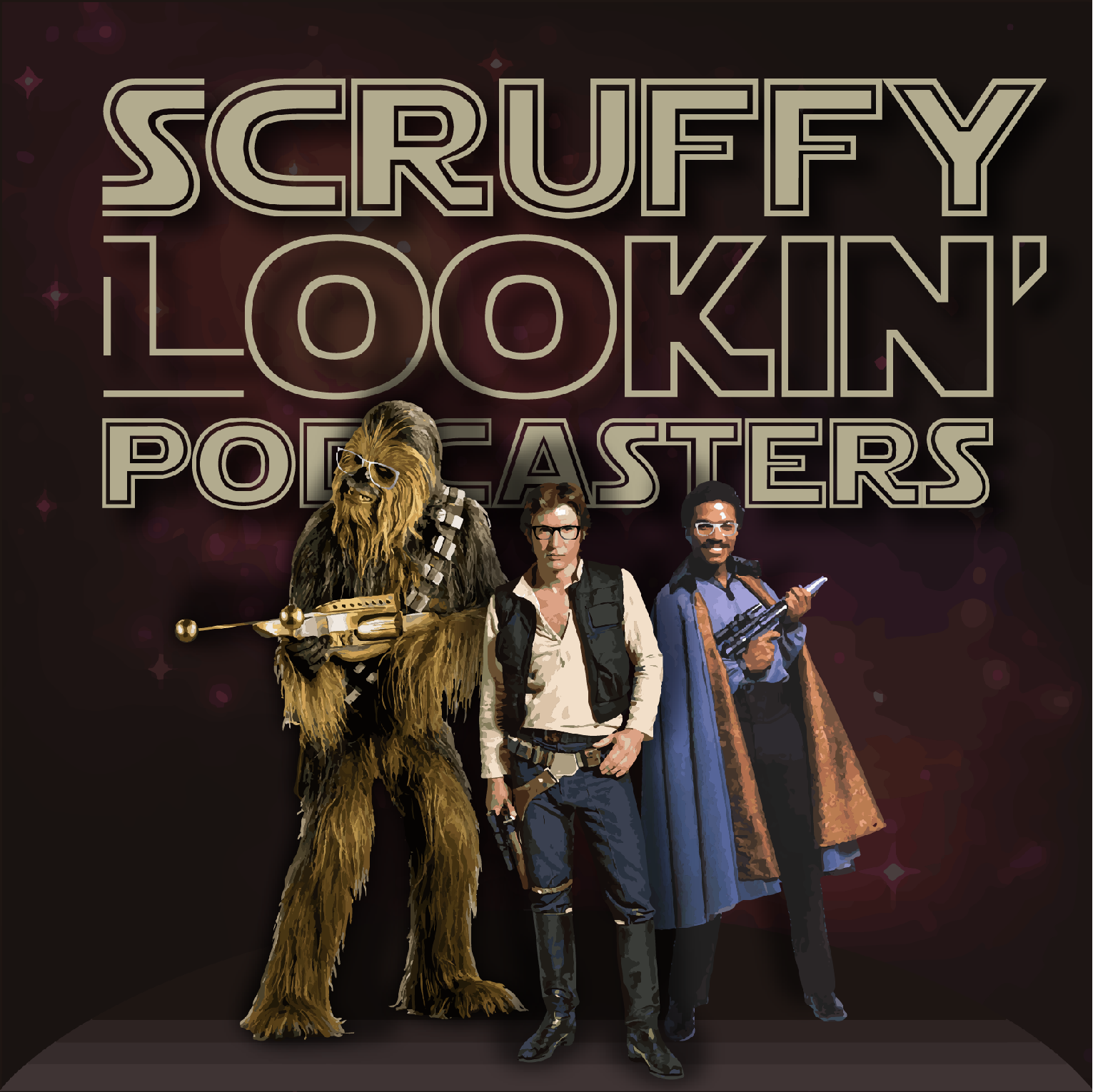 Kev gets even MORE autographs! 
SEGMENT: Are you kidding me? (Ed's turn)
NEWS (Ed):
The Last Jedi
Hologram of snoke's head
Talks Kylo back story…
Daisy Ridley Interviewed by USA TODAY about the last jedi describing what it was like filming with Andy Serkis
Dolby Cinema The Last Jedi poster
Oscar Isaac who plays poe dameron was interviewed by Esquire
Per IGN - at a press conference in france Rian Johnson confirms runtime
Han Solo
Paul Bettany at RI comic con was asked about his Solo Character
Other
Mark Hamill surprised passengers on the ride
Per Walt Disney World News planet Batuu added (planet from galaxy's edge)
Battlefront 2 early review
Removes in-game purchases temporarily
Sadly emails have been pushed to next week due to time contraints.
Email us at:
scruffypodcasters@gmail.com
If you like us, feel free to leave a 5 star review on iTunes!
If you like the intro/outro music check the Fogcutters out at:
http://www.thefogcutters.com/
Artwork by Chrystine Muncherian:
https://www.behance.net/cmuncherian
Follow us on Twitter!
Scruffy Looking Podcasters: @ScruffyPodcast
Ed: @ScruffyEdB 
James: @hebert207
Kev: @kpg1974
Part of the Radio Free Podcasting Network:
https://www.radiofreepodcasting.com/