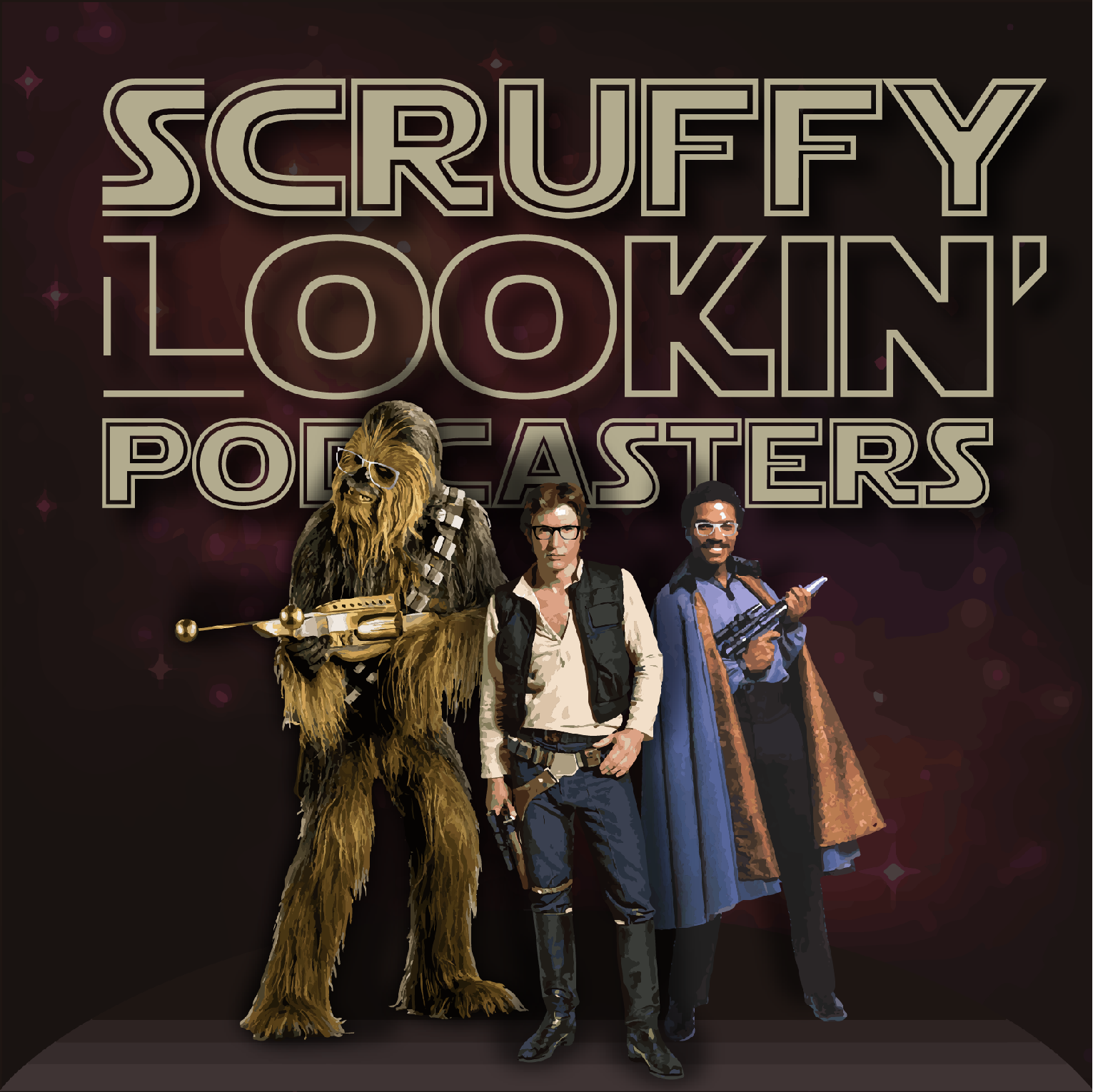 Kev and Ed talk what Star Wars stuff they got this week including Smuggler's Bounty and the Proganda book
James has been pwning noobs in Battlefront 2 (maybe)
Segment: Are you kidding me? (Kev's turn)
NEWS:
The Last Jedi
Rian Johnson Confirms no Lando

TLJ Last Jedi Press event in Mexico city

TV SPOTS! Anything new of note?

Anthony Breznican EW luke and leia article

Andy Serkis spoke with EW about kylo Ren's training

Via Hollywood Reporter - tracking for a $200 million-plus domestic opening weekend

Empire Magazine covers
Rogue One
Per Film School Rejects: Alexandre Desplat talks why he dropped out of scoring Rogue One
Rebels
Review of Rebel assault and Season so far
Other
Spoiler containing BF2 campaign Review and early multiplayer review

new Thrawn cover

Ahmed Best reads jar jar scene in aftermath
Scruffy Emails!
- Ben wants to know where to start in Star Wars lore
- Carl has questions about lightsabers and the Millenium falcon
- Melvin asks about porgs and Bidlo Kwerve
- Mike asks what our least favorite characters are
- and Matt asks about who will challenge Rey in The Last Jedi and what we like to sip on during the podcast
Email us at:
scruffypodcasters@gmail.com
If you like us, feel free to leave a 5 star review on iTunes!
If you like the intro/outro music check the Fogcutters out at:
http://www.thefogcutters.com/
Artwork by Chrystine Muncherian:
https://www.behance.net/cmuncherian
Follow us on Twitter!
Scruffy Looking Podcasters: @ScruffyPodcast
Ed: @ScruffyEdB 
James: @hebert207
Kev: @kpg1974
Part of the Radio Free Podcasting Network:
https://www.radiofreepodcasting.com/