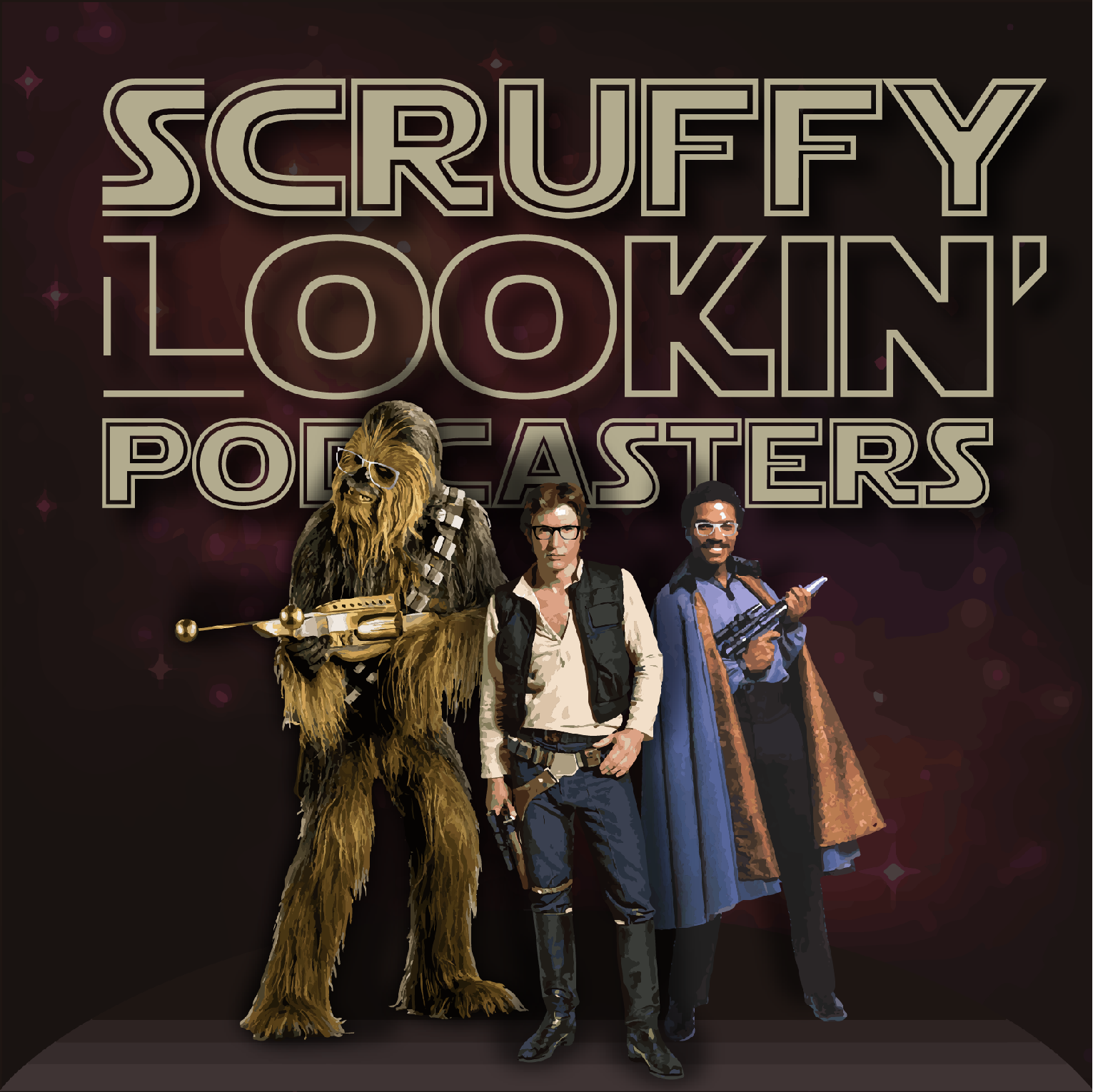 Kev gets another autograph, kylo ren lightsaber, and some stuff
James unearths some old Star Wars christmas ornaments
Ed had an all day Star Wars movie marathon with Imperial Assault!
Segment: Are you kidding me? (James' turn)
NEWS:
The Last Jedi
Rolling Stone Interviews

Cast on talk shows…

Good Morning America

Live with Kelly and Ryan

Tonight show with Daisy Ridley

Star wars show

Jimmy Kimmel Live

Collider interview with Rian Johnson

Training video

TV spots

New International Trailer (from china, releases jan 5th)

Behind the scenes video about Kelly marie tran playing Rose Tico

Behind the scenes photos from Rian Johnson's IG account

Empire Magazine stuff!
Other
Scruffy Emails!
-Wayne asks about Grievous, light and dark costumes and Dewbacks
-Andy asks if we're going to have too much star wars 
Email us at:
scruffypodcasters@gmail.com
If you like us, feel free to leave a 5 star review on iTunes!
If you like the intro/outro music check the Fogcutters out at:
http://www.thefogcutters.com/
Artwork by Chrystine Muncherian:
https://www.behance.net/cmuncherian
Follow us on Twitter!
Scruffy Looking Podcasters: @ScruffyPodcast
Ed: @ScruffyEdB 
James: @hebert207
Kev: @kpg1974
Part of the Radio Free Podcasting Network:
https://www.radiofreepodcasting.com/