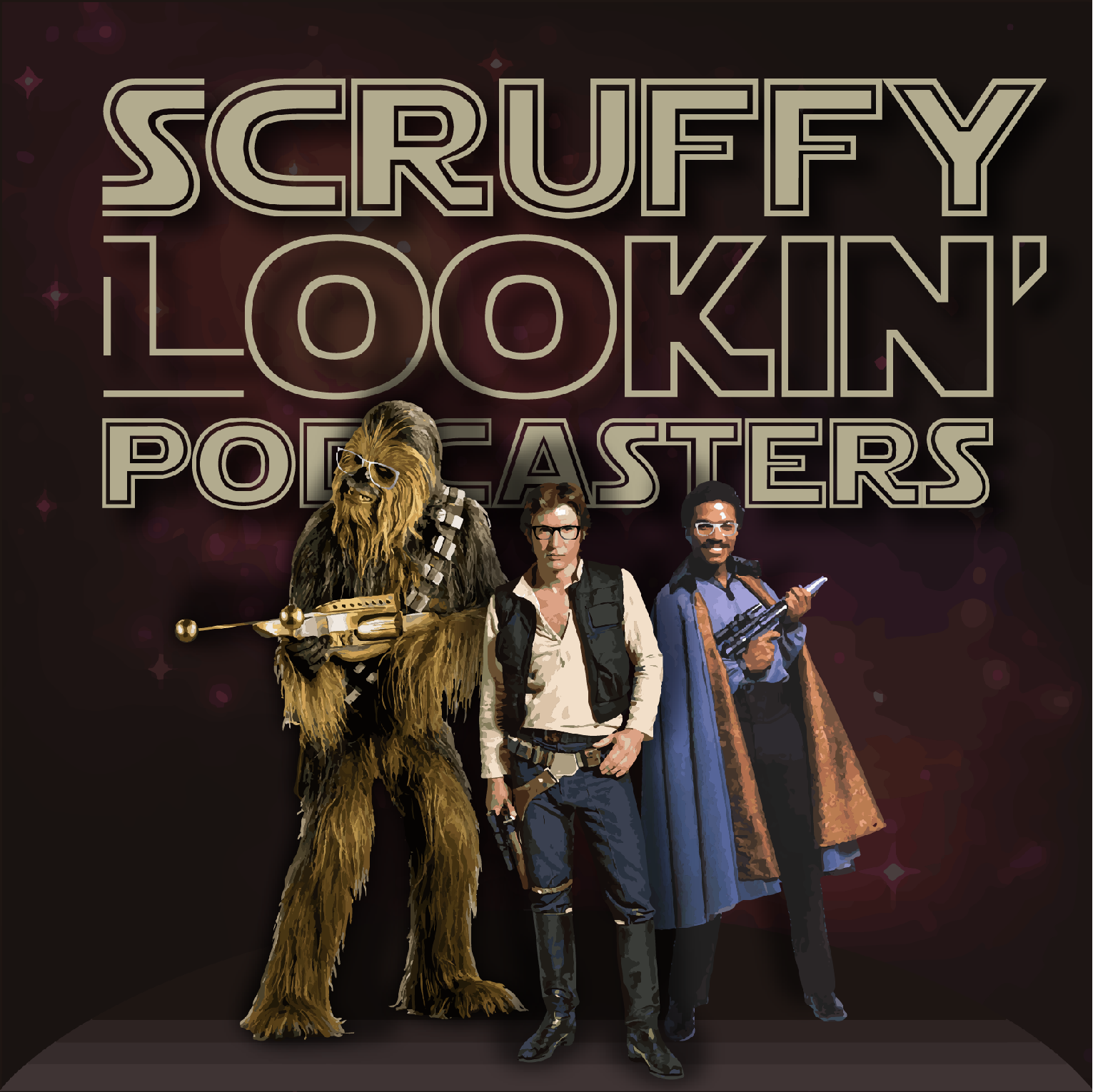 IT HAPPENED! Finally! The Last Jedi has hit theaters and the Sruffy dudes are here to talk about it.
Joined by special guest Andy Webber they discuss initial reactions to The Last Jedi.
Also, who will be crowned the winner in their True and False prediction game!? We find out and more!
Special Outro Music: God Rest Ye Merry Gentlemen: Arranged and performed by The Fogcutters!
Email us at:
scruffypodcasters@gmail.com
If you like us, feel free to leave a 5 star review on iTunes!
If you like the intro/outro music check out the Fogcutters:
http://www.thefogcutters.com/
Artwork by Chrystine Muncherian:
https://www.behance.net/cmuncherian
Follow us on Twitter!
Scruffy Looking Podcasters: @ScruffyPodcast
Ed: @ScruffyEdB 
James: @hebert207
Kev: @kpg1974
Part of the Radio Free Podcasting Network:
https://www.radiofreepodcasting.com/