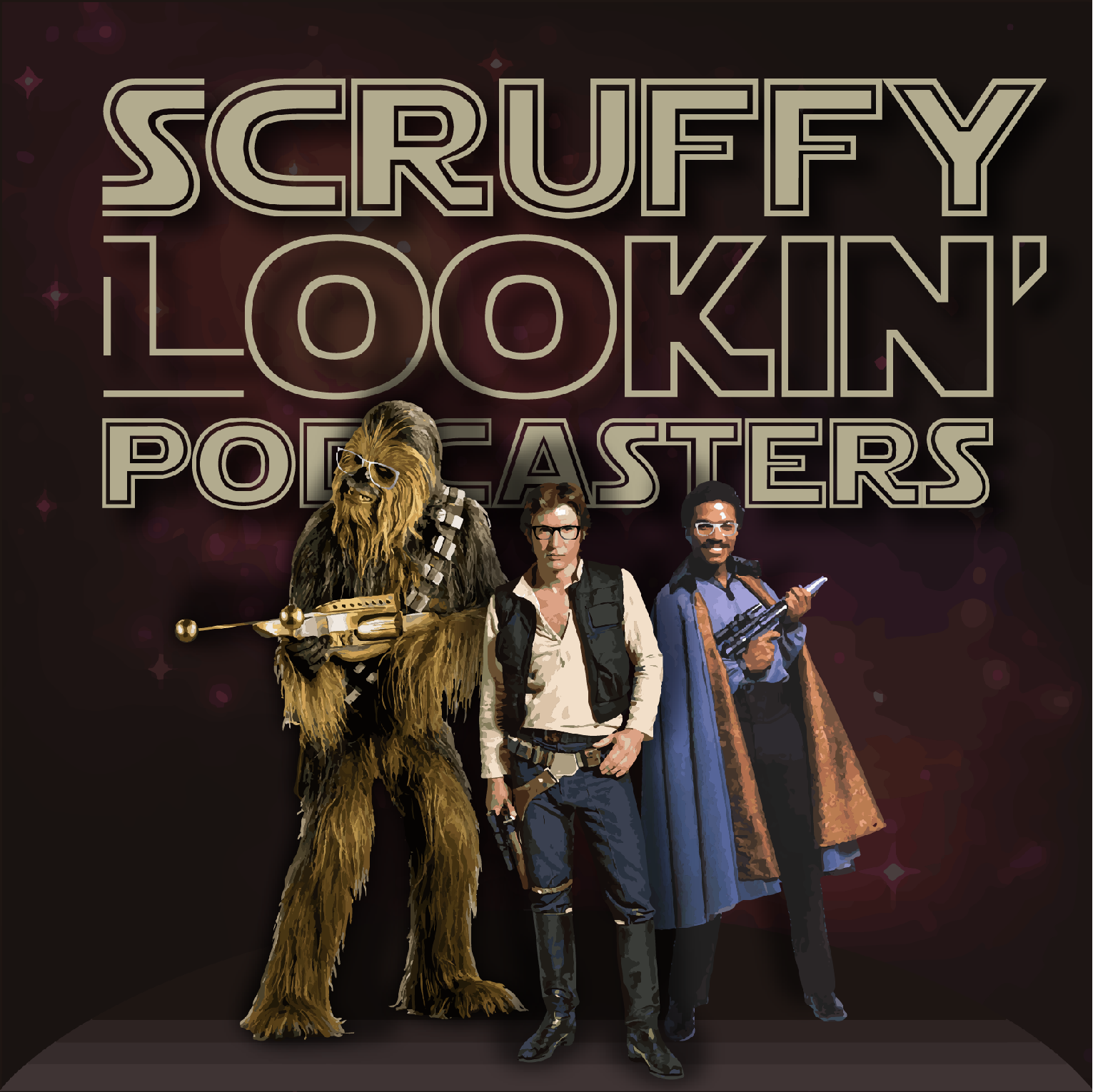 OUR WEEK IN STAR WARS:
-               James Reads Leia Princess of Alderaan again
-               Ed talks his latest smuggler's bounty box and visual encyclopedias
-               Kev talks his VR experience with The VOID's SW: Secrets of the Empire
SEGMENT: Are you kidding me?
-       Kev has something on Yoda…
NEWS: 
The Last Jedi 
- Box office
- Oscar nominations
- The Star Wars show
      -  Novelization 
      -  Han Solo's funeral
      -  Deleted scene footage
-  Domnhall gleeson interview
-  Does Kylo think his mother is dead?
Han Solo
- Ron Howard tweets BTS photo with Warwick Davis
- Trailer?
- Ranger Solo in china
- Antagonist?
Other
- Carrie Fisher was awarded her first Grammy
Scruffy listener emails!
-       Dave asks about Vader not sensing Leia and Leia's force ability awakening
-       Charlie asks for a T/F pregame show for Rebels final season
Email us at:
scruffypodcasters@gmail.com
If you like us, feel free to leave a 5 star review on iTunes!
If you like the intro/outro music check out the Fogcutters:
http://www.thefogcutters.com/
Artwork by Chrystine Muncherian:
https://www.behance.net/cmuncherian
Follow us on Twitter!
Scruffy Looking Podcasters: @ScruffyPodcast
Ed: @ScruffyEdB 
James: @hebert207
Kev: @kpg1974