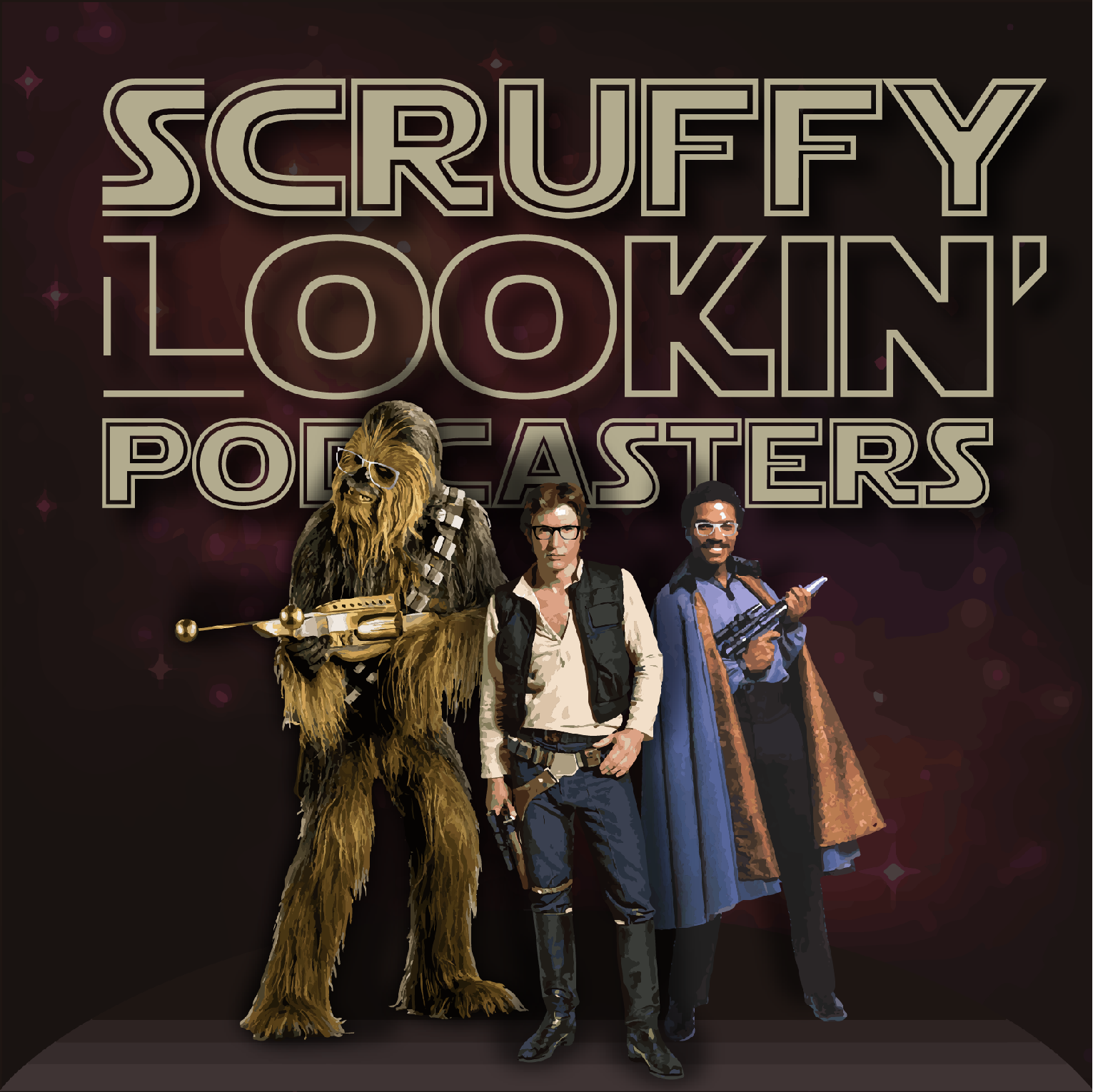 Unfortunately James couldn't make it for this one, but Kev and Ed tackle an episode together and try to fill his shoes.
Also.. Apologies, but 20 minutes in Ed somehow begins recording from 2 microphones and has a slight echo but still bearable.. sorry! will be fixed on episode 4... there's always something... (growing pains!)
Contents!
Our week in Star Wars.
Force Friday 
News:
-Michael K. Williams has been cut from the Han Solo movie
-The Last Jedi: 2 new vehicles officially revealed
-Maz Kanata
-Episode 9
-Jakku
Email us questions to be read on the podcast at:
scruffypodcasters@gmail.com
If you like us, feel free to leave  a 5 star review on iTunes!
If you like the intro/outro music check the Fogcutters out at:
http://www.thefogcutters.com/
Artwork by Chrystine Muncherian:
https://www.behance.net/cmuncherian
Follow us on Twitter!
Scruffy Looking Podcasters: @ScruffyPodcast
Ed: @ScruffyEdB 
James: @hebert207
Kev: @kpg1974