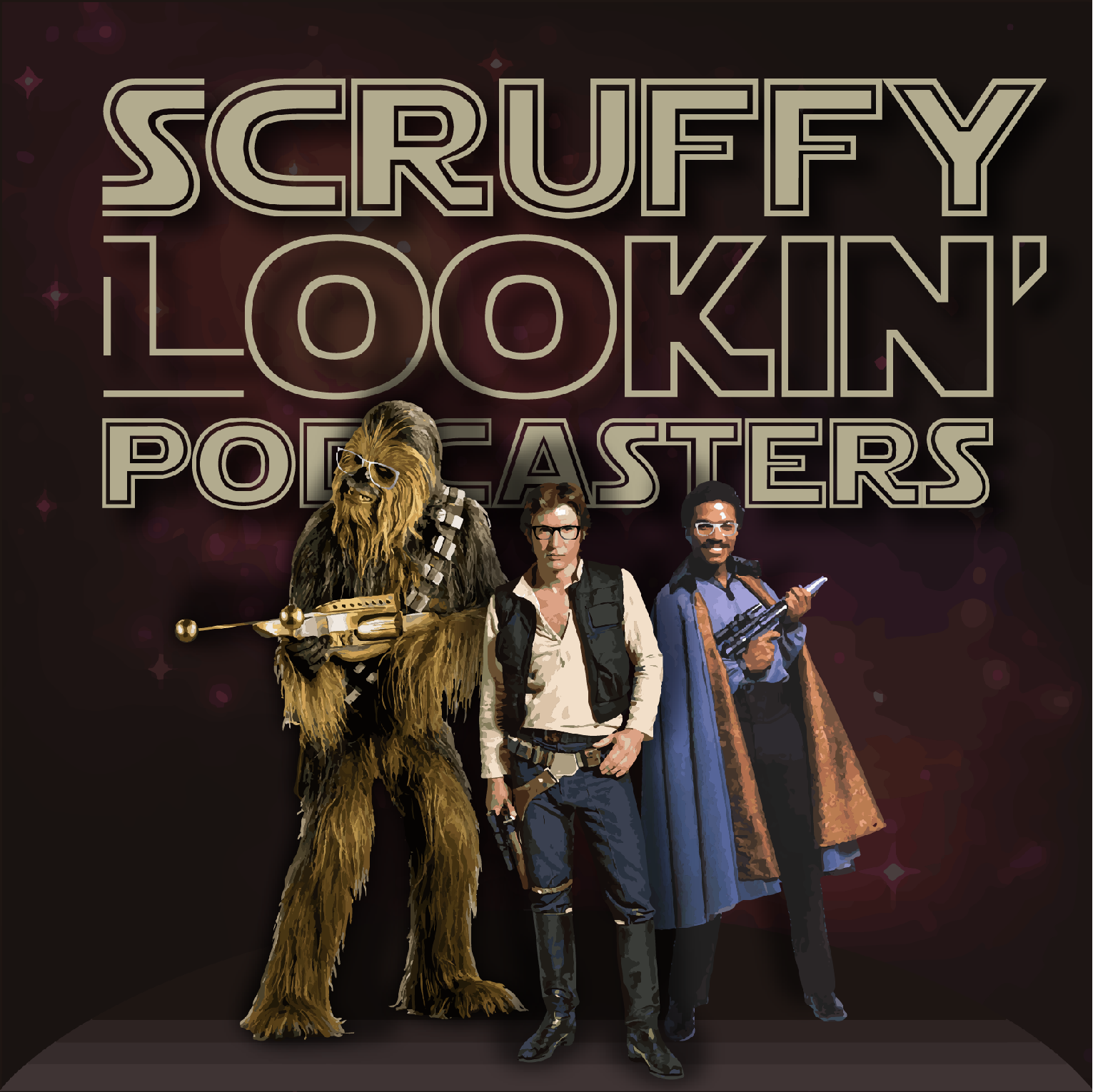 Episode 40!
We're back! Find out why we've been flakey lately (its Ed's fault).
Segment: Are You Kidding Me: James talks us through samples of music from the Solo soundtrack and its similarities with another movie we love!
We talk the latest Star Wars news (and hate).
Scruffy emails: Wyatt has couple questions for us.
Email us at:
scruffypodcasters@gmail.com
If you like us, feel free to leave a 5 star review on iTunes!
If you like the intro/outro music check out the Fogcutters:
http://www.thefogcutters.com/
Artwork by Chrystine Muncherian:
https://www.behance.net/cmuncherian
Follow us on Twitter!
Scruffy Looking Podcasters: @ScruffyPodcast
Ed: @ScruffyEdB 
James: @hebert207
Kev: @kpg1974