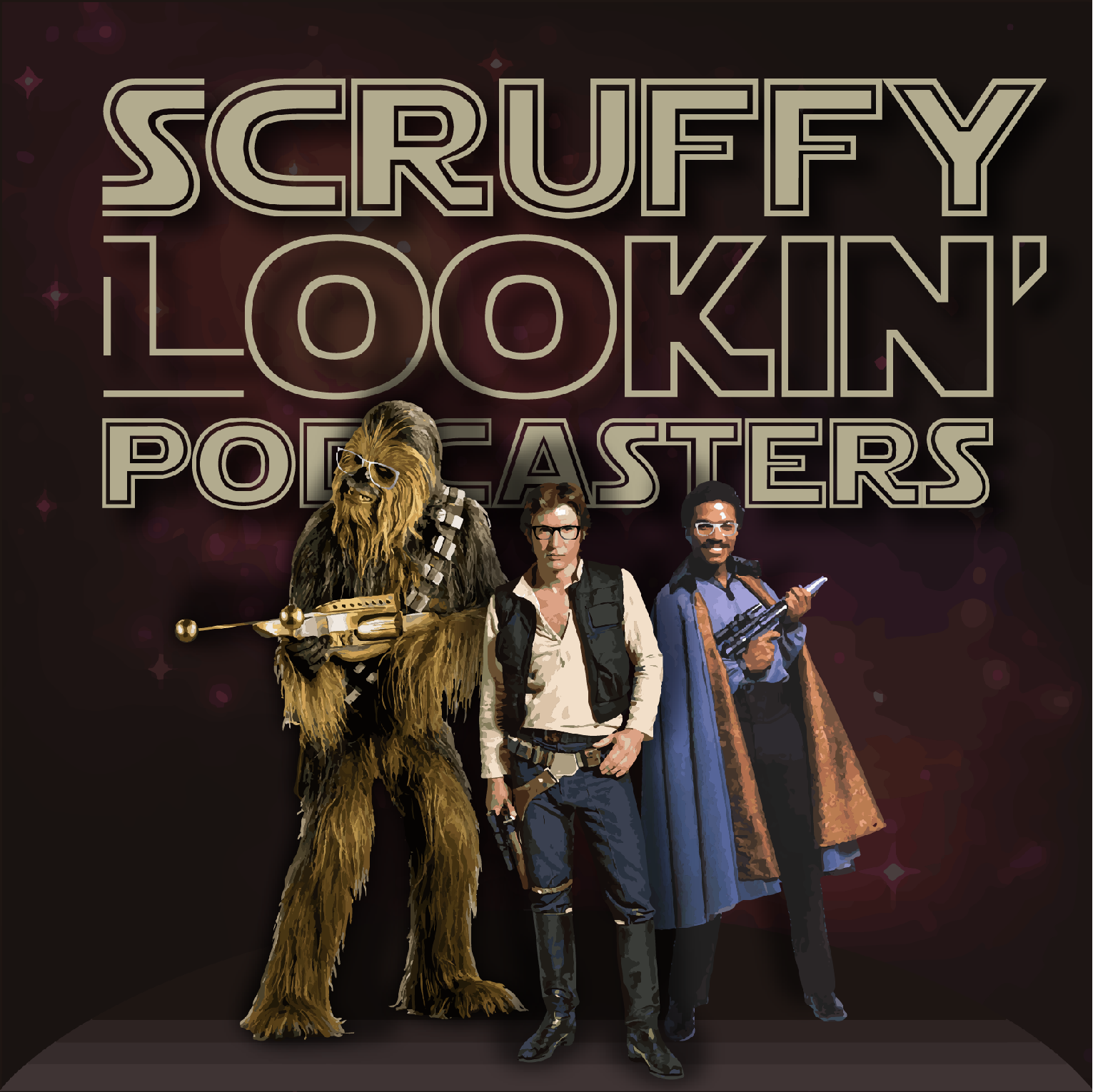 Josh Nelson gracing us with his presence again!
Kev is absent sadly but we bring in Josh to step it up!
We talk our week in Star Wars
Josh brings his Are You Kidding Me Segment
We talk the latest news in Star Wars.
We finish up talking recent photos leaked from Episode IX set and the latest Vader comic and Jon Weiner's email about canon books to read.
Can find Josh on twitter @joshtuckneslon
Email us at:
scruffypodcasters@gmail.com
If you like us, feel free to leave a 5 star review on iTunes!
If you like the intro/outro music check out the Fogcutters:
http://www.thefogcutters.com/
Artwork by Chrystine Muncherian:
https://www.behance.net/cmuncherian
Follow us on Twitter!
Scruffy Looking Podcasters: @ScruffyPodcast
Ed: @ScruffyEdB 
James: @hebert207
Kev: @kpg1974