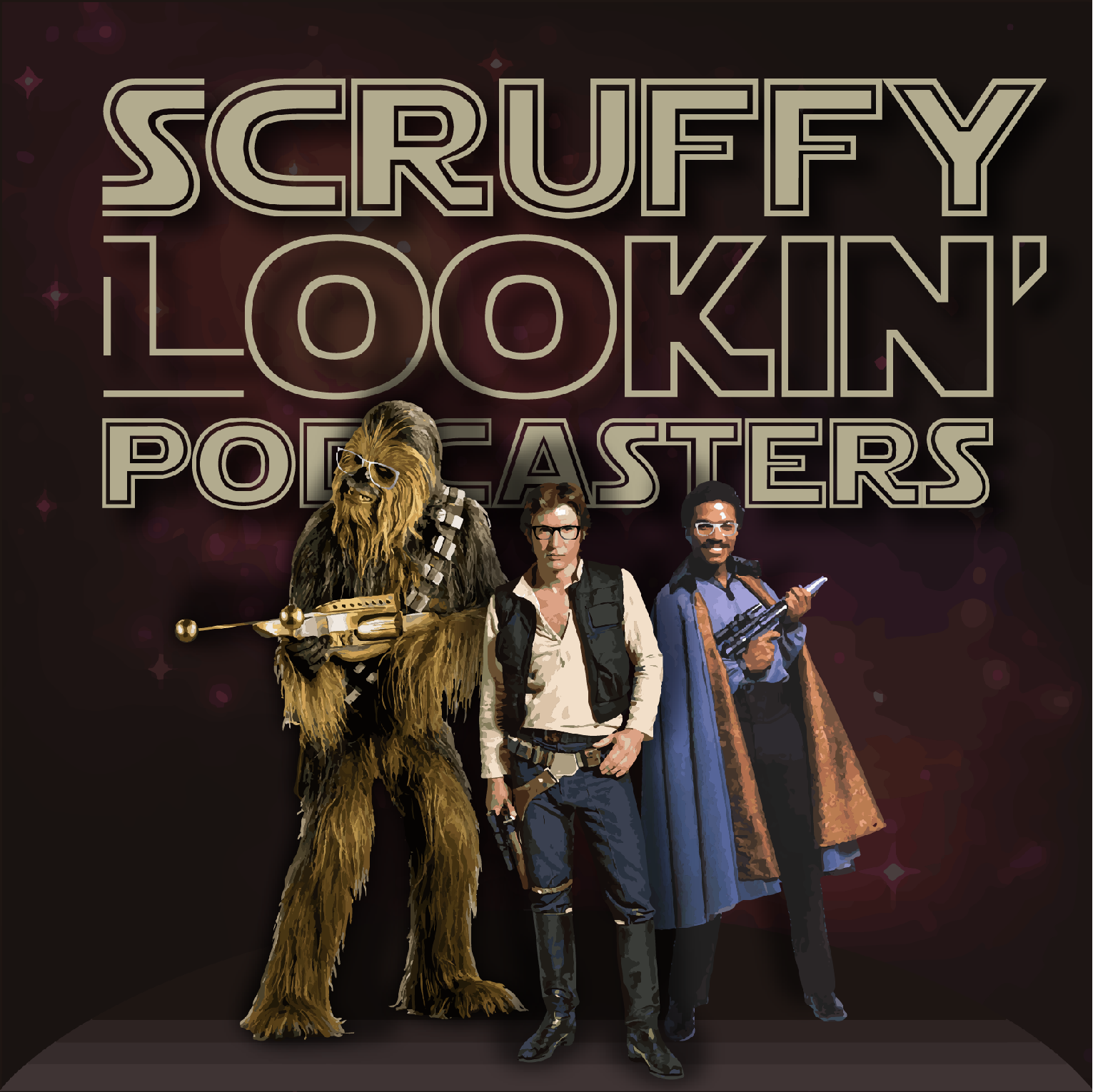 Its just the 2 of us! Kev and Ed discuss the latest and greatest Star Wars.
We talk our week in Star Wars
Ed brings something from Solo for his Are You Kidding Me Segment
We talk the latest news in Star Wars including Jon Favreau's live action tv series The Mandalorian, Resistance, and Episode IX stuff.
Email us at:
scruffypodcasters@gmail.com
If you like us, feel free to leave a 5 star review on iTunes!
If you like the intro/outro music check out the Fogcutters:
http://www.thefogcutters.com/
Artwork by Chrystine Muncherian:
https://www.behance.net/cmuncherian
Follow us on Twitter!
Scruffy Looking Podcasters: @ScruffyPodcast
Ed: @ScruffyEdB 
James: @hebert207
Kev: @kpg1974