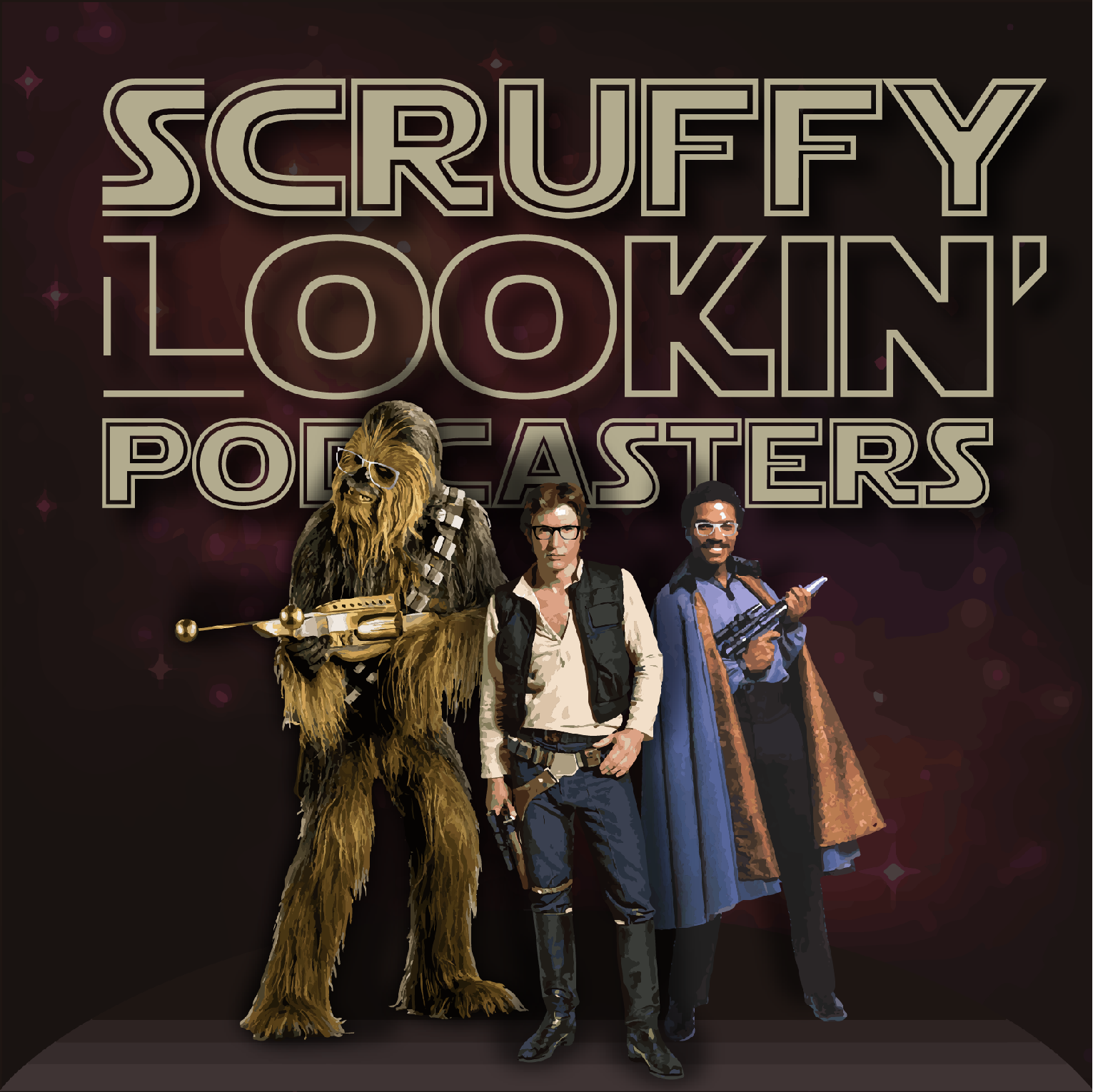 Special guests, David Strutt, Rusty Brown, and Josh Nelson (and also Dallas Wood for a tiny bit before he ghosted... ha) join us for part 2 of our journey through Star Wars Celebration Chicago 2019. 
We talk the latest news and gossip surrounding Celebration.
Thanks to our guests for joining in the fun!
David Strutt: @DavidStrutt
Rusty Brown: @RustyBrownn
Josh Nelson: @joshtucknelson
Dallas Wood: @dwizzle1978
Email us at:
scruffypodcasters@gmail.com
If you like us, feel free to leave a 5 star review on iTunes!
If you like the intro/outro music check out the Fogcutters:
http://www.thefogcutters.com/
Artwork by Chrystine Muncherian:
https://www.behance.net/cmuncherian
Follow us on Twitter!
Scruffy Looking Podcasters: @ScruffyPodcast
Ed: @ScruffyEdB 
James: @hebert207
Kev: @kpg1974