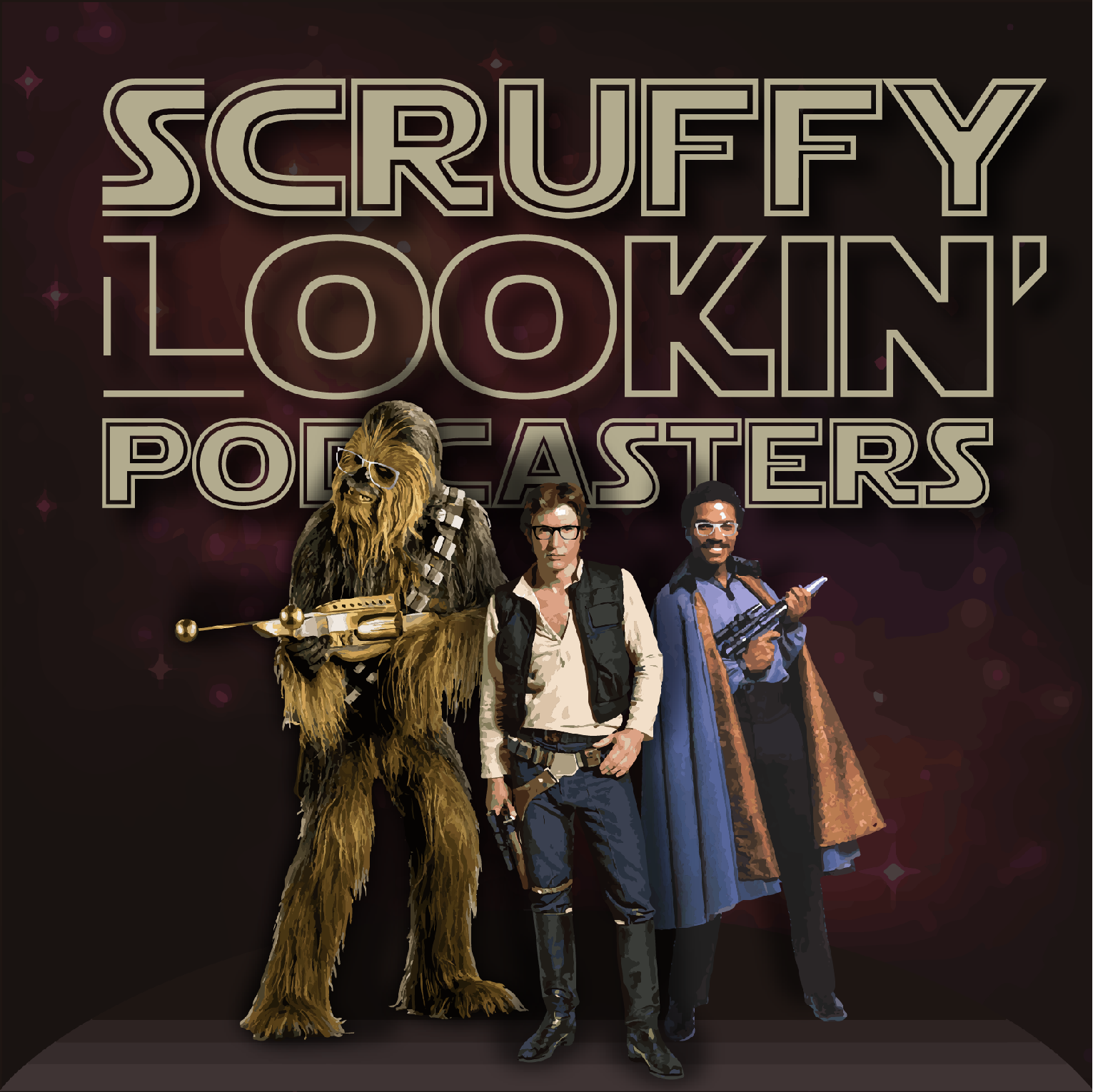 We're back after a week off!
Special guest Andrew Webber joins us to talk some Star Wars and comics!
Are You Kidding Me: Andy has info on names in Star Wars and some talk show hosts.
20th Anniversary and Remembering The Phantom Menace
Andy covers the latest and greatest in Star Wars Comics.
We talk the latest Star Wars news:
Galaxy's Edge and Spielberg's shoes
Stormtroopers kicking you out
The future schedule of Star Wars movies
Scruffy Mail:
Scruffy voicemail from Anthony (@aRuralfarmboy on twitter)
We discuss a couple great questions from long time listener Nathan B.
Email us at: 
Andy's instagram: @abrewman
scruffypodcasters@gmail.com
If you like us, feel free to leave a 5 star review on iTunes!
If you like the intro/outro music check out the Fogcutters and Mamas Boomshack:
http://mamasboomshack.com/
Artwork by Chrystine Muncherian:
https://www.behance.net/cmuncherian
Follow us on Twitter!
Scruffy Looking Podcasters: @ScruffyPodcast
Ed: @ScruffyEdB 
James: @hebert207
Kev: @kpg1974