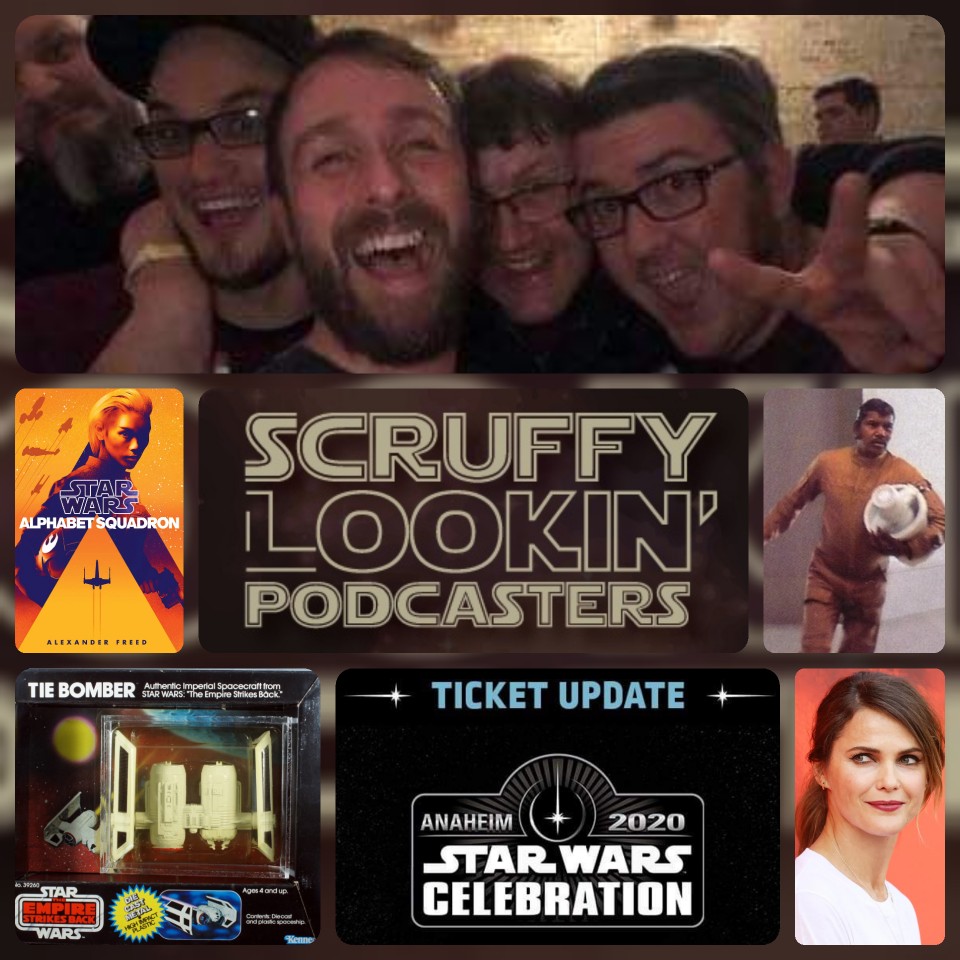 Special guest David Strutt joins us to talk some Star Wars!
Are You Kidding Me: Kev has an update on the vintage die-cast Tie Bomber auction and another about an animal loving on Star Wars
Keri Russel cries reading script
Willrow Hood's ice cream safe
Gina Carano's life has now changed
Galaxy's Edge doesn't require reservations anymore, how'd it turn out?
Star Wars Celebration passes sold out.. 
ALPHABET SQUADRON REVIEW!
Email us at: 
scruffypodcasters@gmail.com
If you like us, feel free to leave a 5 star review on iTunes!
If you like the intro/outro music check out the Fogcutters and Mamas Boomshack:
http://mamasboomshack.com/
Artwork by Chrystine Muncherian:
https://www.behance.net/cmuncherian
Follow us on Twitter!
David Strutt: @davidstrutt 
Scruffy Looking Podcasters: @ScruffyPodcast
Ed: @ScruffyEdB 
James: @hebert207
Kev: @kpg1974