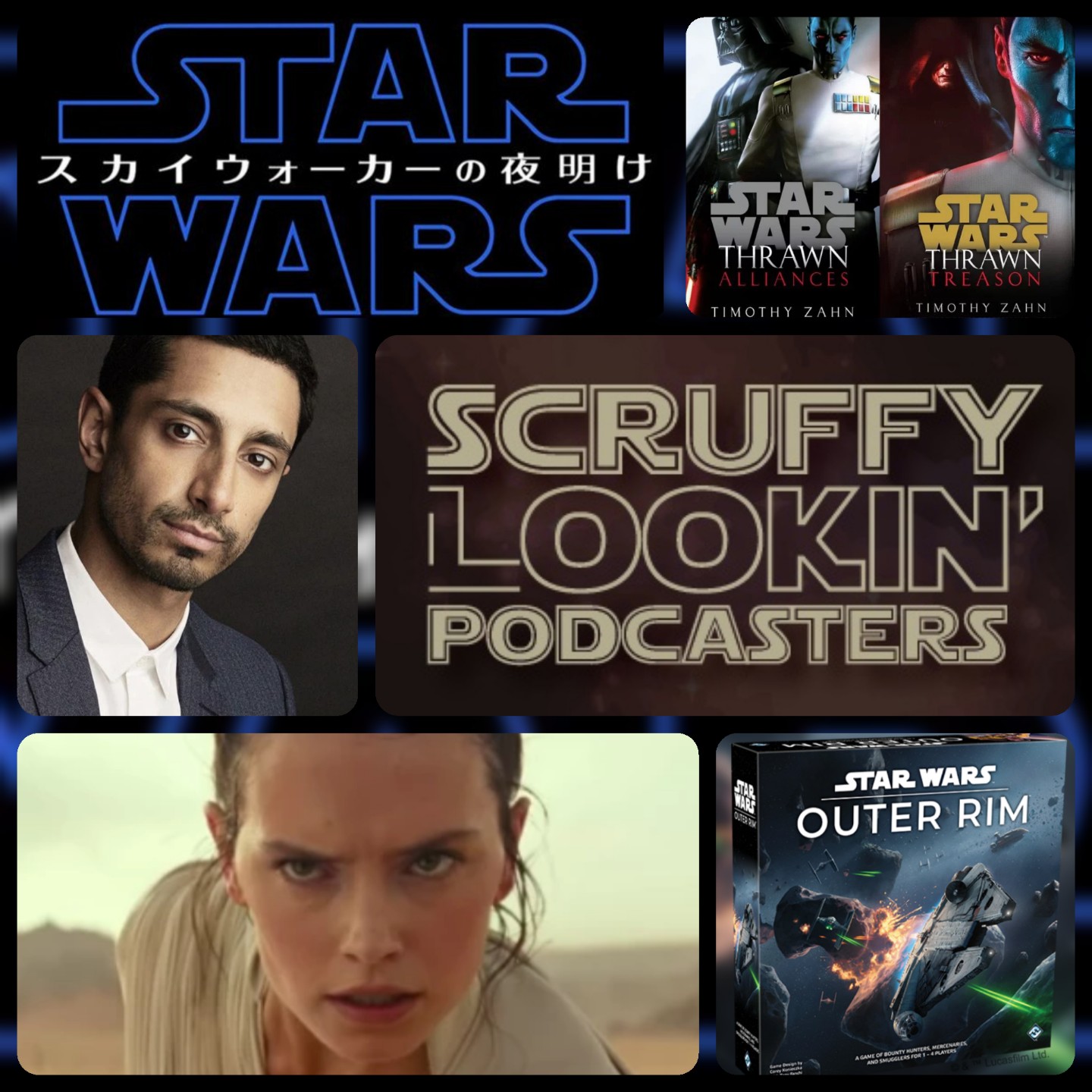 Episode 76 with Chris Hall! Should he be a regular? 
What has happened lately with your Scruffy co-hosts in Star Wars including Ed's recent purchase of the Outer Rim board game from Fantasy Flight Games
Are You Kidding Me Segment: Ed has something about Riz Ahmed
We talk the latest news from the episode IX title in Japan to the rumors about the 4K box set for the Star Wars Saga
Scruffy Email from Kelli about a particular love relationship and Rey theory.
We end the episode with James guiding us through a review of the Timothy Zahn's  2nd novel of the series Thrawn: Alliances
Chris Hall: 
Instagram: @chrishallillustration
Etsy: BlackSheepRebellion
Twitter: @chrishallartist
Email us at: 
scruffypodcasters@gmail.com
If you like us, feel free to leave a 5 star review on iTunes!
If you like the intro/outro music check out the Fogcutters and Mamas Boomshack:
http://mamasboomshack.com/
Artwork by Chrystine Muncherian:
https://www.behance.net/cmuncherian
Follow us on Twitter!
Scruffy Looking Podcasters: @ScruffyPodcast
Ed: @ScruffyEdB 
James: @hebert207
Kev: @kpg1974