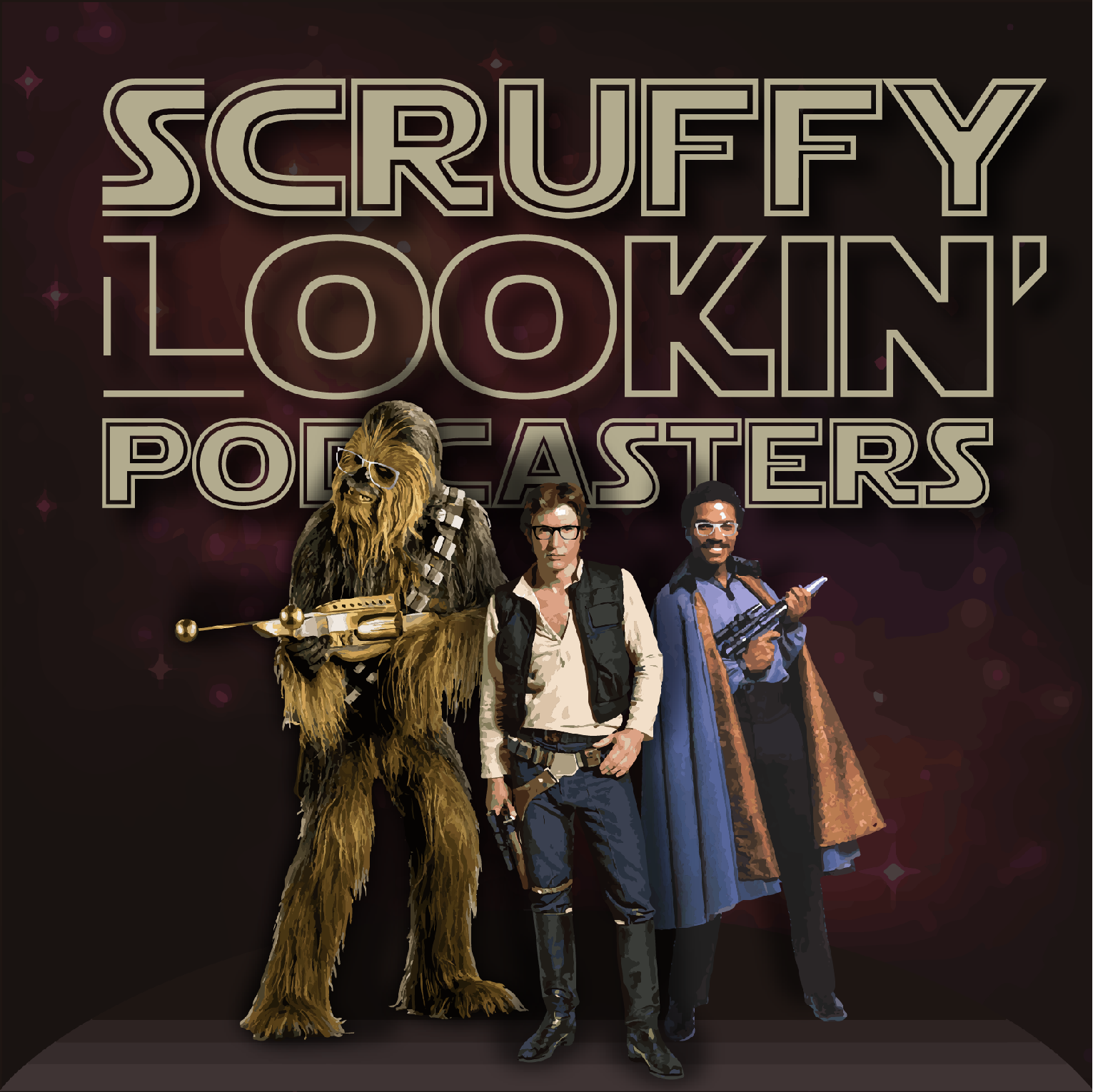 The Last Jedi Trailer night! 
The boys start out by discussing what they want and not want to see in the trailer.
At the end of the pod, live recording of the boys watching for the first time, reacting and discussing their initial reactions to The Last Jedi trailer
Also discussed:
NEWS:
The Last Jedi
Trailer and tickets 10/9

Rian Johnson tweets to not watch trailer.. or does he?
New character Taliie Lintra, A-Wing Pilot and evacuation of D'Qar
Han Solo
More Ron Howard twitter pics!
New planets per makingstarwars.net
Rebels
Trailer showing force lightning? New anti mandalorian weapon and more!
Forces of Destiny - 2 new episodes
"Teach you I will"

"The Starfighter Stunt
Other
Galaxy's Edge update per DSNY newscast

Per del rey, at NYCC: Thrawn Novel Sequel Announced

New Black series figs

DJ, Lando, 4-LOM, Dengar, Rey
THE TRAILER WATCHED AND RECORDED LIVE! 
Email us questions to be read on the podcast at:
scruffypodcasters@gmail.com
If you like us, feel free to leave a 5 star review on iTunes!
If you like the intro/outro music check the Fogcutters out at:
http://www.thefogcutters.com/
Artwork by Chrystine Muncherian:
https://www.behance.net/cmuncherian
Follow us on Twitter!
Scruffy Looking Podcasters: @ScruffyPodcast
Ed: @ScruffyEdB 
James: @hebert207
Kev: @kpg1974
Now part of the Radio Free Podcasting Network:
https://www.radiofreepodcasting.com/