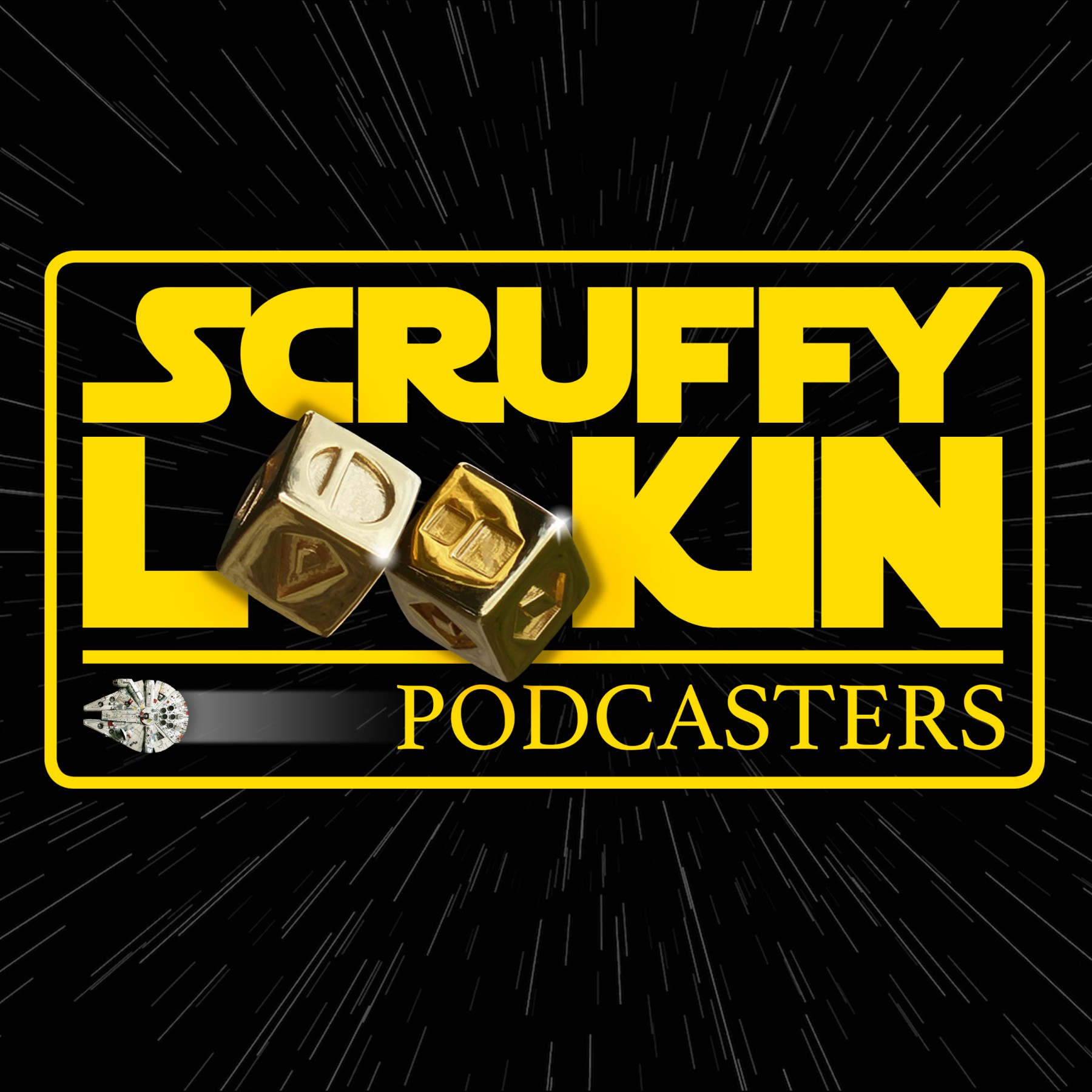 Ed and James play X Wing miniatures!
- Chris and Kev watch episode 2 on their journey to the end
- New Be More Lando Segment!
- Are You Kidding Me - Chris has something on Dark Crystal and Star Wars
- Chat about the latest in Star Wars happenings
Tune in and check out our shenanigans! 
Email us at: 
scruffypodcasters@gmail.com
If you like us, feel free to leave a 5 star review on iTunes!
If you like the intro/outro music check out the Fogcutters and Mamas Boomshack:
http://mamasboomshack.com/
Artwork by Chris Hall himself!
Follow us on Twitter!
Scruffy Looking Podcasters: @ScruffyPodcast
Ed Twitter: @ScruffyEdB 
James Twitter: @hebert207
Kev Twitter: @kpg1974
Chris Hall: 
Instagram: @chrishallillustration
Etsy: BlackSheepRebellion
Twitter: @chrishallartist