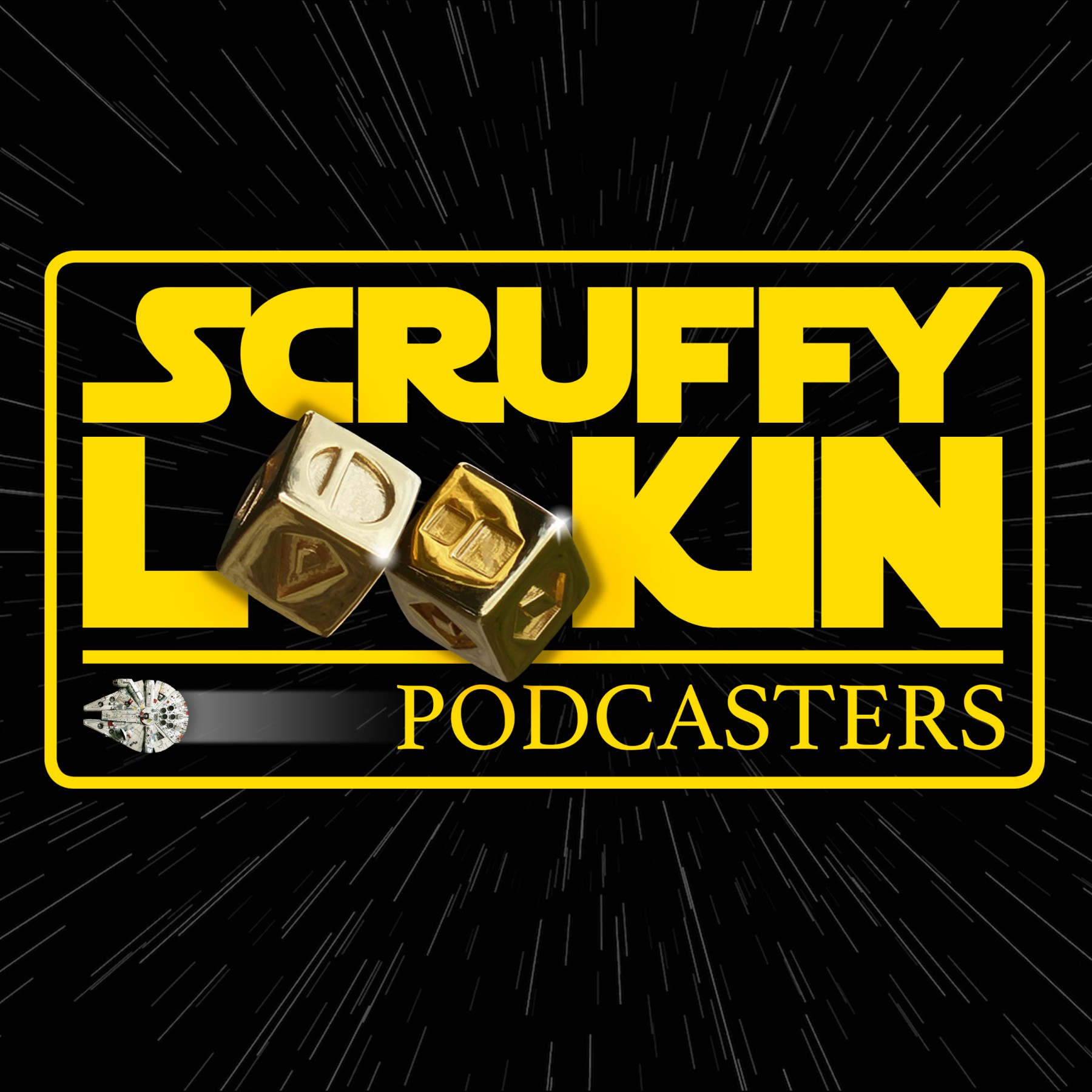 We're back at full strength!
Hear the latest in your boys' Star Wars happenings as well as their latest thoughts on recent news including but not limited to The Mendalorian trailer, Ewan McGregor's Obi-Wan TV series,and  the departure of Benioff and Weiss.
Kev has an excellent Are You Kidding Me on the documentary:
The Empire Strikes Door 
https://youtu.be/pgnzMDEv2TU
By Jamie Stangroom
https://www.youtube.com/channel/UCKhZplFZ1QaLqA_fCTVlU_g
https://youtu.be/pgnzMDEv2TU
Voicemail from Anthony! (rural farm boy)!
Tune in and check out our shenanigans! 
Email us at: 
scruffypodcasters@gmail.com
If you like us, feel free to leave a 5 star review on iTunes!
If you like the intro/outro music check out the Fogcutters and Mamas Boomshack:
http://mamasboomshack.com/
Artwork by Chris Hall himself!
Follow us on Twitter!
Scruffy Looking Podcasters: @ScruffyPodcast
Ed Twitter: @ScruffyEdB 
James Twitter: @hebert207
Kev Twitter: @kpg1974
Chris Hall: 
Instagram: @chrishallillustration
Etsy: BlackSheepRebellion
Twitter: @chrishallartist