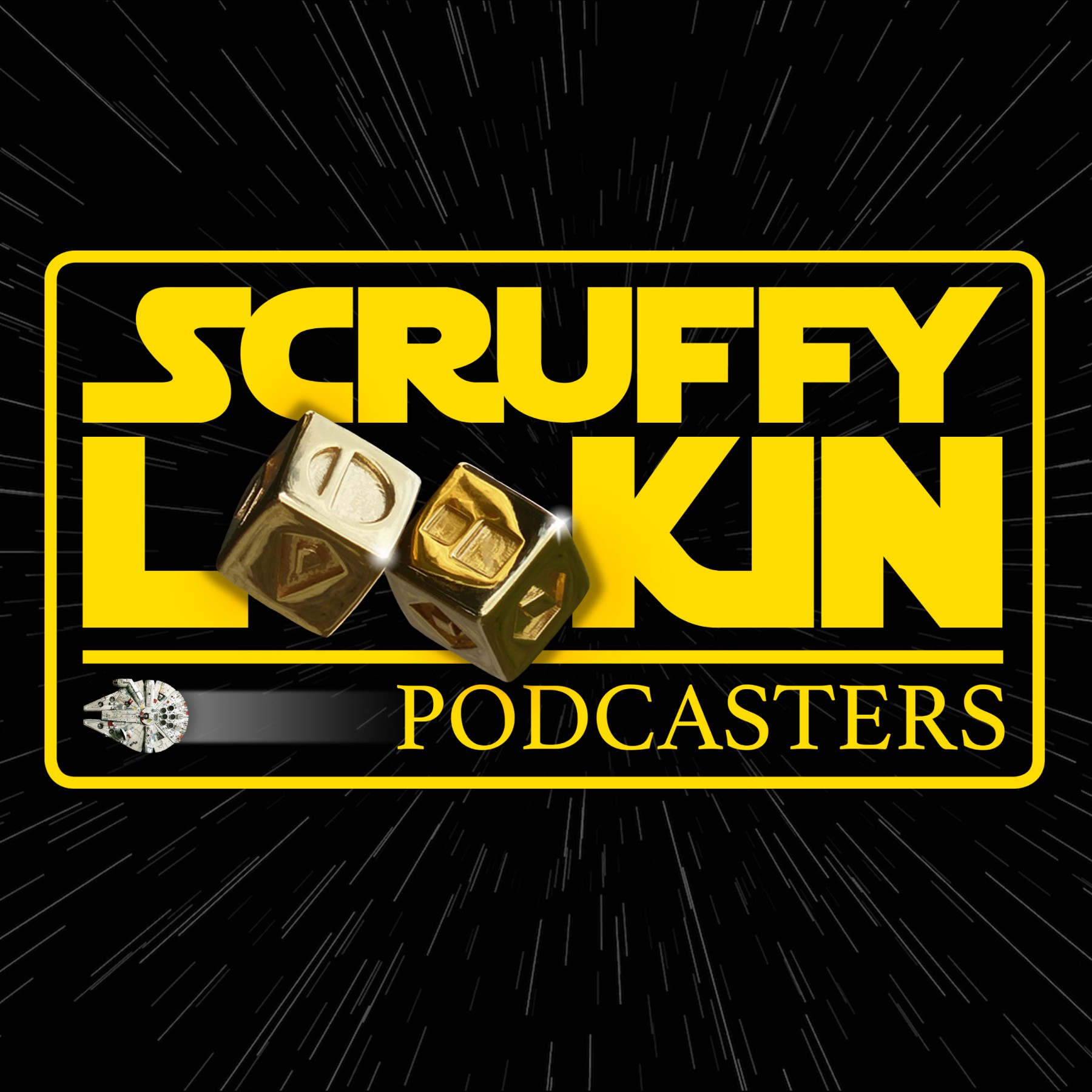 Tune in and listen to your scruffy fellas talk the latest in Star Wars news and more.
Including but not limited to Lando's cape, X Wing Miniatures, John Boyega's movie script on Ebay, the Bor Gullet Bathroom Challenge, The Mandalorian Chapter 4 and more!
Email from John about Star Wars movies in other languages.
Check out our shenanigans!
Email us at:
scruffypodcasters@gmail.com
If you like us, feel free to leave a 5 star review on iTunes!
LIKE US ON FACEBOOK! https://www.facebook.com/ScruffyPodcasters/
We have a teepublic site! https://www.teepublic.com/user/scruffylookinpodcasters
If you like the intro/outro music check out the Fogcutters and Mamas Boomshack:
http://mamasboomshack.com/
http://www.thefogcutters.com/
Artwork by Chris Hall himself!
Instagram: @chrishallillustration
Etsy/Teepublic: BlackSheepRebellion
Follow us on Twitter!
Scruffy Looking Podcasters: @ScruffyPodcast
Ed: @ScruffyEdB
James: @hebert207
Kev: @kpg1974
Chris Hall: @chrishallartist