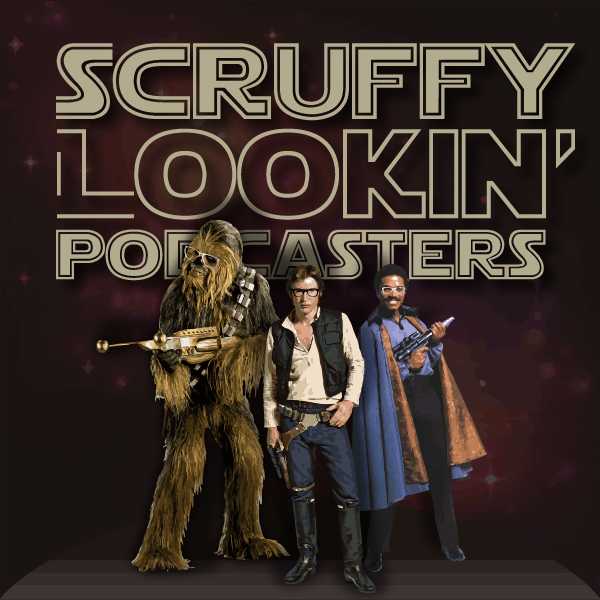 Episode 1: EW Last Jedi info dump!
James, Kev, and Ed's first attempt at a star wars podcast episode!
Note: Ed now realizes he needs to speak closer to the mic…
Content:
-How we met
-star wars celebration
-Kev's autograph collection
-Disney streaming subscription service
-Han Solo Standalone movie
-New director Ron Howard
-New Composer John Powell
-Episode 9 new writer
-Entertainment Weekly Anthony Breznican's Last Jedi info
Email us questions to be read on the podcast at:
scruffypodcasters@gmail.com
If you like us, feel free to leave a 5 star review on iTunes!
If you like the intro/outro music check the Fogcutters out at:
Artwork by Chrystine Muncherian:
https://www.behance.net/cmuncherian
Follow us on Twitter!
Scruffy Looking Podcasters: @ScruffyPodcast
Ed: @ScruffyEdB 
James: @hebert207
Kev: @kpg1974